TASTMM - STEP-TAS HDF5
In 2008, under
ESA
contract, industrialisation of the STEP-TAS library for the thermal data exchance (results) in HDF5 standard format. Integration of these libraries in the ESATAP (
http://www.esatap.com
) post processing tool.
Implementation of the ESATAN/ESATAP converters via STEP-TAS/NRF HDF5.
CIGAL-2 Conductive 3D
In 2008, under Thales Alenia Space contract, implementation of the modeler/mesher "conductive 3D" for the thermal space division in Cannes. Import of the surfacic and volumic meshing from PATRAN, AP203, IGES formats and visualization by plan cut.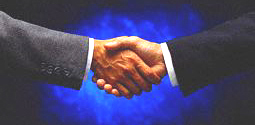 Maintenance ESATAP and CIGAL2
In 2009, contract signature of the ESATAP software distribution for ESA, software used for the thermal data post processing.
SIgnature of the CIGAL-2 maintenance contract for Thales Alenia Space.
In Progress
During 2009, for
ESA
, implementation of the converters between SINGA/G and ESATAN via STEP-TAS.
A previous study has been performed in 2008 in TASTMM contract.